Barteet Plastic Pipe Co.
barteetplastics.com
Plastic Pipe & Fittings
We carry in stock most types of plastic pipe and fittings that are manufactured today.  Everything from pressure pipe for water and chemicals to drain pipe, culvert and natural gas pipe.

We have a complete line of fittings and valves "on the shelf" ready for most applications.
Pumps
Irrigation Equipment

We sell water pumps in many configurations.  Submersible pumps for waterwells, fountains, irrigation,
sump and effluent are in -stock.

Grinder pumps for effluent applications as well as pumps and aerators for sewer treatment plants are also available everyday.

The plastic pipe experts!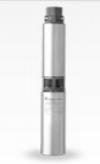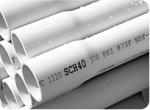 Manufacturers
          Spears Manufacturing
           Dura Plastic Products
            Hayward Industrial
               Asahi-America
                     Lasco
              Nibco-Chemtrol
              Mission Rubber
            Texas United Pipe
                  Silverline
                 Jetstream
                 Watts Pex
                   Manufacturers
                  Liberty Pumps
             Hydromatic Pumps
             Red Jacket Pumps
                  Myers Pumps
                 Kasco Aeration
           Air-O-Lator Fountains
                  Alita Aerators
              SJ Float Switches
                Jung Pumps                     
                   Little Giant
We have all types of sprinklers, irrigation equipment and parts for many brands.  Everything from controllers, valves and sprinkler heads to back-flow prevention.
Most major brands in-stock, along
with friendly advice.
                   Manufacturers
                 Hunter Industries
                   Toro Irrigation
                Signature/Nelson
                  Weather-Matic    
                 Watts Backflow
                        K-Rain
                        Febco
                  Jain Irrigation
                  DeKorra Rock                     
                  Paige Electric
            3-M Wire Connector
4358 Greenwood Road, Shreveport, Louisiana  71109
       TEL   (318) 635-1379     FAX    (318) 631-7604